Our Exhibits
Explore our magical exhibits designed to mesmerise all the family. We have everything from piranhas, seals, and stringrays, to amphibians and tropical fish!
Our Exhibits
Deep Sea World welcomes you on a voyage of discovery through the depths of the ocean, the breezy shorelines of Scotland, and the stifling jungles of the Amazon. Wander through our themed exhibitions and marvel at the fascinating sea creatures, marine life, and amphibians we house.
We aim to educate and inspire people of all ages, sharing information about the amazing habitats and lives of creatures in oceans around the world.
Walk through our fascinating Underwater Safari – the longest underwater tunnel in the UK – and get up close to one of the largest collections of sharks in Europe, as those and many more fish swim over your head.
Here at Scotland's national aquarium, all of our marine life and creatures are kept in conditions as close to their natural habitat as possible, ensuring their safety, wellbeing and comfort. Championing conservation, our aquarium offers ongoing breeding projects and research, housing endangered species, as well as those rescued from owners around the UK. We also use natural Scottish seawater from the Firth of Forth, which helps us save energy and provides essential minerals to all of the animals in our displays.
Our exhibits are constantly changing and evolving, so there's always something different to see and new stunning creatures to befriend.
Find out more about our main exhibits below.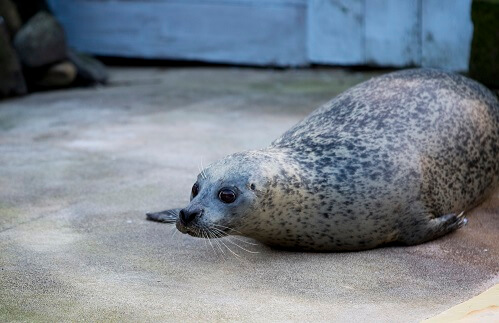 Seals
Underwater Safari
Amazon
Piranha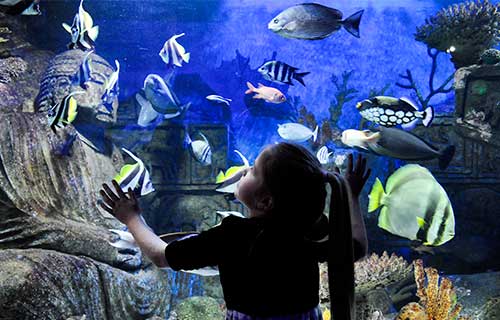 Krakatoa
Lake Malawi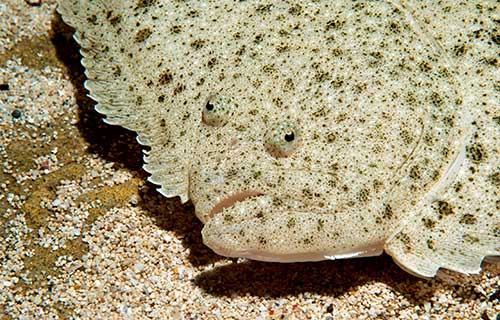 Rocky Shores
Amphibians