MAY!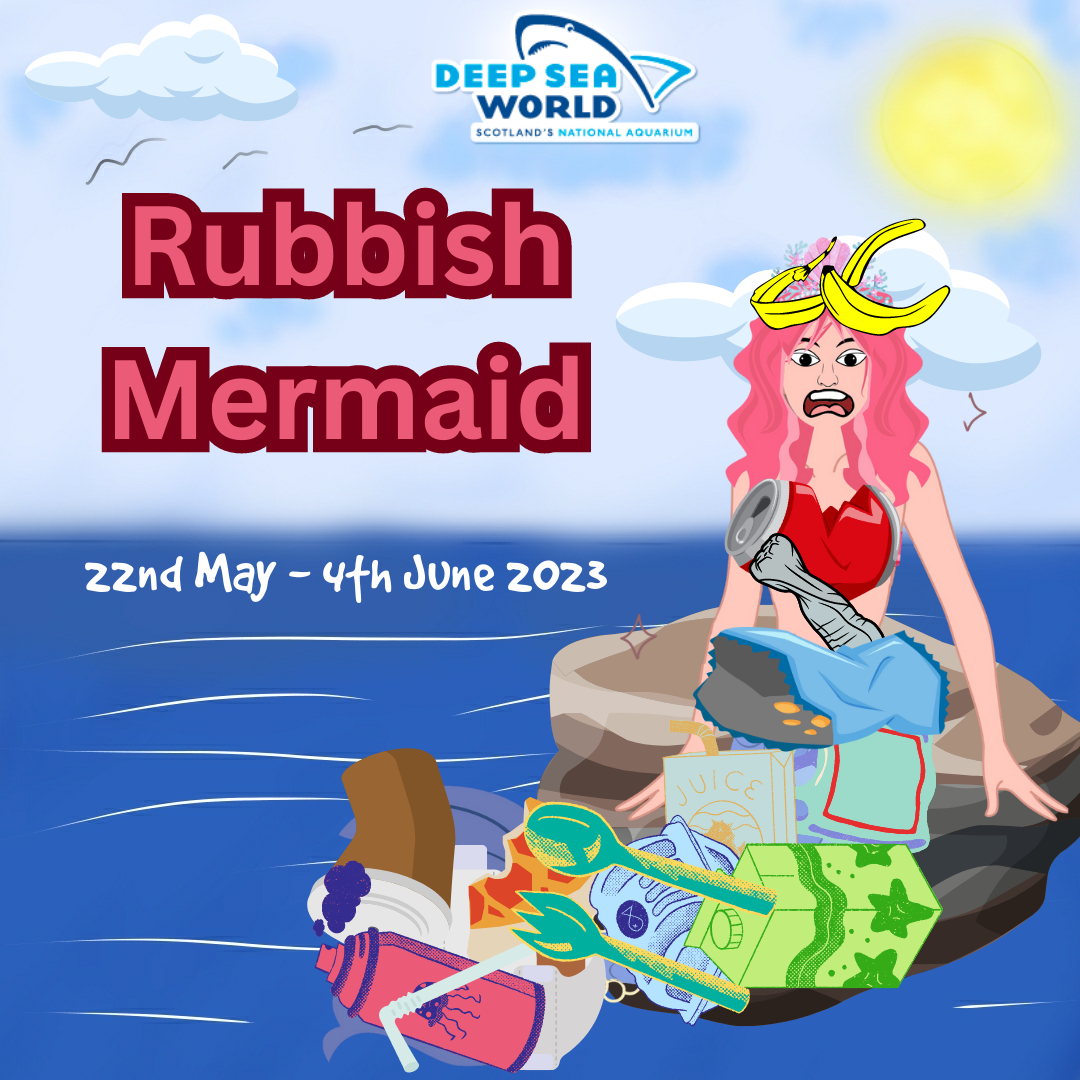 RUBBISH MERMAID
22nd May – 4th June 2023
Polly the Mermaid has been covered in rubbish and needs our help to get her beautiful tail nice and shiny again. Lets help remove this rubbish and work out how long it would take to decompose in the ocean and help Polly get back to feeling beautiful! 
This event is in collaboration with our Beach Clean to educate on all things Plastic Pollution and how your litter effects the seas, lets save Polly!
Beach Clean!

4 June!
In collaboration with our Rubbish Mermaid event, we are hosting another beach clean on Sunday 4th June.
Following the success of last years beach clean, we decided to make it a yearly event! This year we're taking to the beaches of North Queensferry at the end of the month to pick up any litter that is polluting our beaches and seas.
Keep an eye on our website and follow us on social media for updates and more information during the month of May!