At Deep Sea World Aquarium we host a variety of fun and educational events and activities throughout the year. This includes both daily talks and feeds, as well as special themes and events during school holidays and bank holiday weekends!
Seal Feed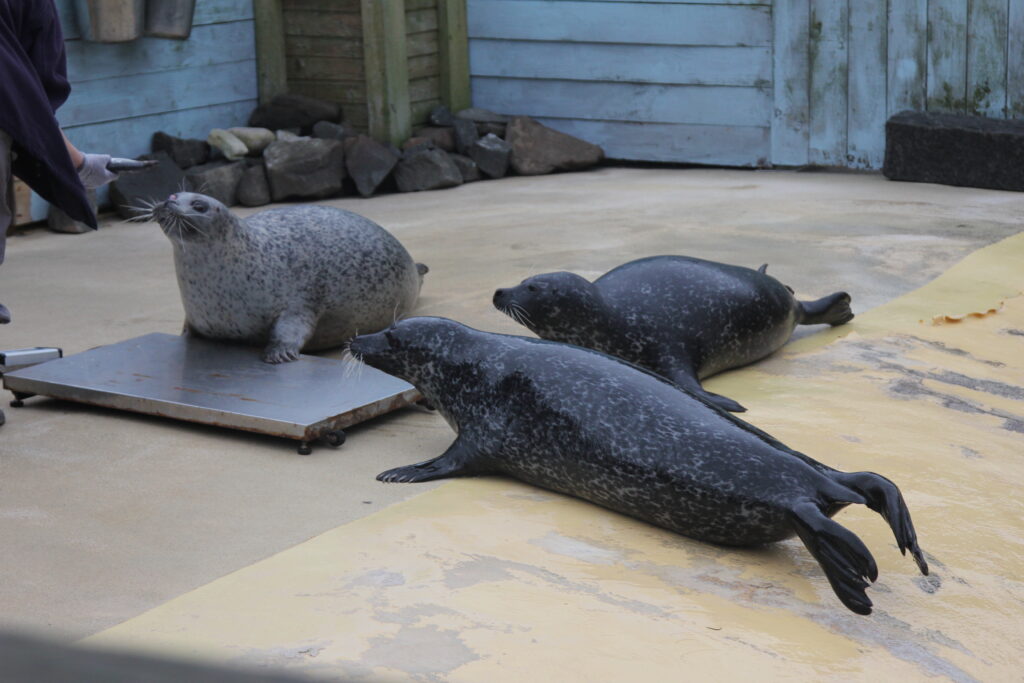 One of the most popular events of the day. Our Aquarists teach you more about seals as they perform their daily exercises.
Location: Seal Harbour
Seahorse Feed
Our seahorse feed can be very lively as one of our most unique fish all come out of hiding to nab some food.
Location: Main Exhibition Hall
Creature Encounter
Whether it's snakes, snails or starfish, make sure to get up close and person with one of our creatures!
Location: Shark Classroom
Amazon Talk
Find out more about some of our fresh water fish who can be found in the dangerous Amazonian waters.
Location: Temple of Frogs
Tunnel Talk
Find out more about the creatures lurking in our underwater tunnel. Spoiler Alert, you may see a shark or two.
Location: Underwater Tunnel