Scotland may not be able to offer wall-to-wall summer sunshine like the Mediterranean, but for our money, it's one of the best places to visit with children during the long school holidays – promising spectacular natural beauty and unforgettable, culture-laden days out that the whole family will enjoy.
So, where exactly should you visit in Scotland during your stay? And which attractions are worth adding to your family holiday hitlist?
Here's our guide to 10 must-see places and attractions to visit with the kids in Scotland this summer.
1. Deep Sea World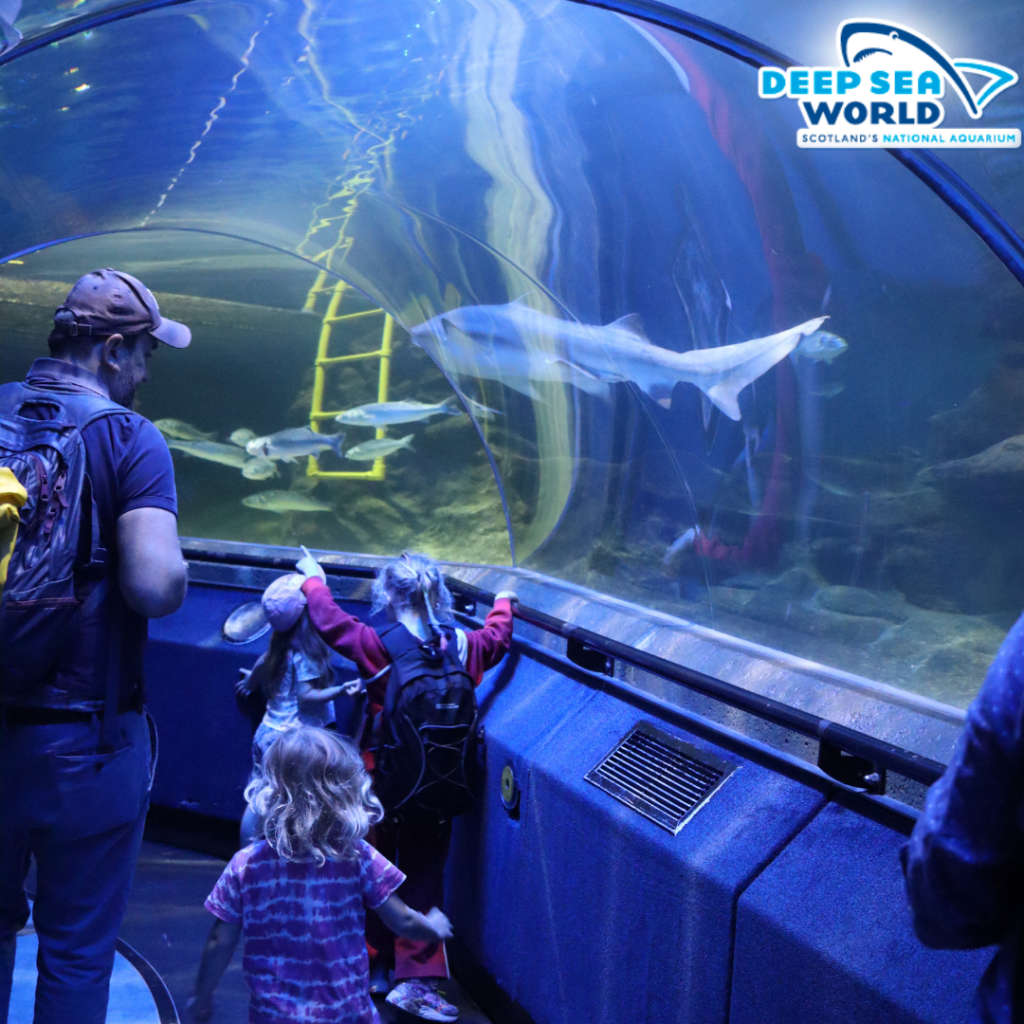 One place the children definitely will be in their element is Deep Sea World – Scotland's National Aquarium. With one of the longest underwater tunnels of any aquarium in the world, and boasting one of the largest collections of sharks in all of Europe, it's sure to make their day.
Wander through more than 40 displays exhibiting sea creatures from all over the world, ranging from sharks to clownfish and from seals to amphibians, we really do have a bit of everything.
Attend one (or several!) of our daily talks and fish feeds, and coincide your visit with special events.
Or, how about a shark encounter? Our PADI-qualified divers will give you an underwater experience like no other, bringing you face to fin with some of the most awesome creatures to ever grace the seas (suitable for anybody aged 8 or above).
2. St Andrews Cathedral and St Andrews Castle
Historic St Andrews is one of the most picturesque places in all of Scotland, and on summer days especially, you'll be hard-pressed to find anything more beautiful than the 12th-century ruins of the town's cathedral and the castle.
St Andrews Cathedral was the largest place of worship ever built in Scotland, and functioned as the centre of the Medieval Catholic Church. St Andrews Castle, meanwhile, was built roughly 50 years after the Cathedral and has an exciting history of its own. It played a crucial role in the Wars of Scottish Independence, taking a real hammering as it was attacked and rebuilt several times.
Even if your kids aren't into their history, they'll enjoy exploring – and you'll get some great family snaps to show for it.
3. Edinburgh Castle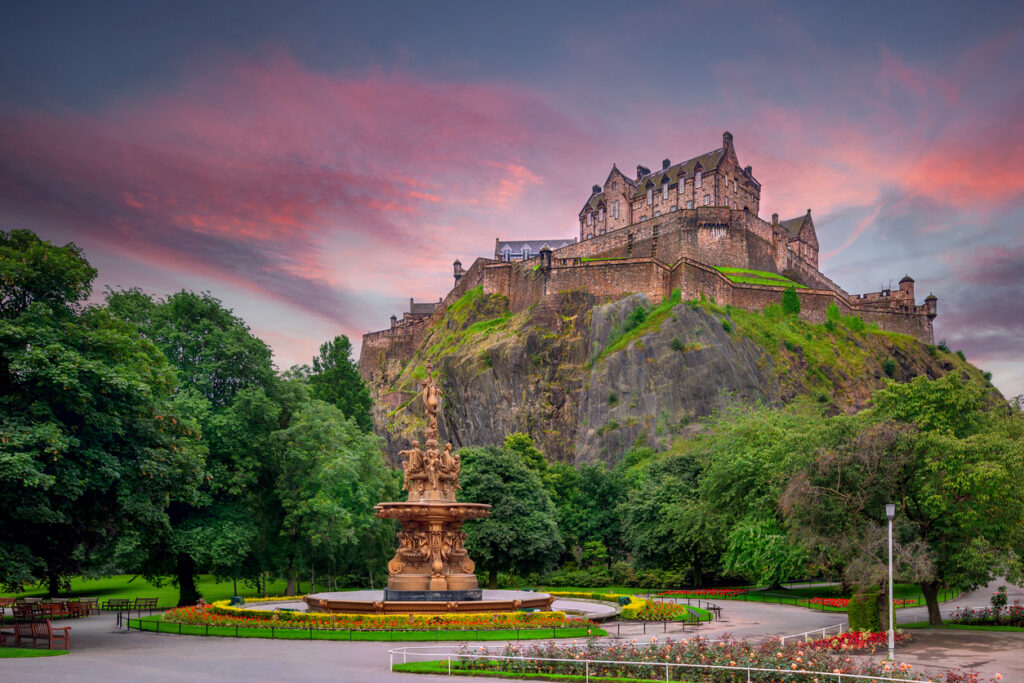 Who's up for a visit to Hogwarts? Well, almost.
Edinburgh Castle is widely considered to have been J.K. Rowling's inspiration for Hogwarts School of Witchcraft and Wizardry in her Harry Potter book series, so if you've got any Potterheads in your house, this one is an absolutely essential stop.
Of course, the castle has a fascinating non-fictional history of its own, spanning all the way back to the 2nd century AD! This, coupled with the incredible views it offers over Edinburgh, make it one of the city's most popular attractions, and a must-visit on your trip to the Scottish capital this summer.
4. Escape Hunt Edinburgh
While you're in Edinburgh, you'll find plenty of contemporary fun to complement all that history. And, what better way to bond as a family than to embark on an epic adventure?
That's exactly what you'll get at Escape Hunt Edinburgh. With themed games and escape rooms to choose from, it'll be up to you and your nearest and dearest to crack the codes, solve the puzzles, and decode the clues to find Blackbeard's Treasure, escape from Wonderland with Alice, and unearth the lost city of Atlantis. And, of course, all that fun happens under cover – perfect for when that typical Scottish summer weather threatens to ruin your plans.
5. Dalkeith Country Park
Huge outdoor adventure playground, anyone? Fort Douglas Adventure Park is just one reason to visit Dalkeith Country Park – a 1,000-acre estate that caters for everyone in the family.
Take a leisurely stroll around the grounds, enjoy a bike ride, settle down for a picnic, fire up a barbecue, or go fishing – you can easily spend a whole day here, and the kids will probably want to spend most of it in the Sky Maze!
6. The Riverside Museum Glasgow
If you're heading to Glasgow, you'll want to swing by the Riverside Museum – a stunning contemporary building that is the current site of the Glasgow Museum of Transport.
Featuring all kinds of vehicles – from locomotives, ships and horse-drawn carriages to cars, early bicycles and even skateboards – there are more than 3,000 objects on display.
It won the 2013 European Museum of the Year award, so, need we say more?
7. Glenfiddich whisky distillery
OK, so a Scotch whisky distillery may not like the most appropriate day trip for families holidaying in Scotland, but hear us out. Some of Scotland's oldest and best-established distillers, including the likes of Glenfiddich, provide a genuine child-friendly experience for those with kids in tow, so you can discover the rich history and cultural legacy of these Scottish institutions.
As part of Glenfiddich's 90-minute distillery tour, for example, you and the kids can take a fascinating tour through the working distillery, learning about each stage of the whisky-making process. At the end, of course, there's an opportunity for adults to taste the end result, while kids can enjoy a lesson in barrel making from friendly local experts.
8. The Loch Ness Centre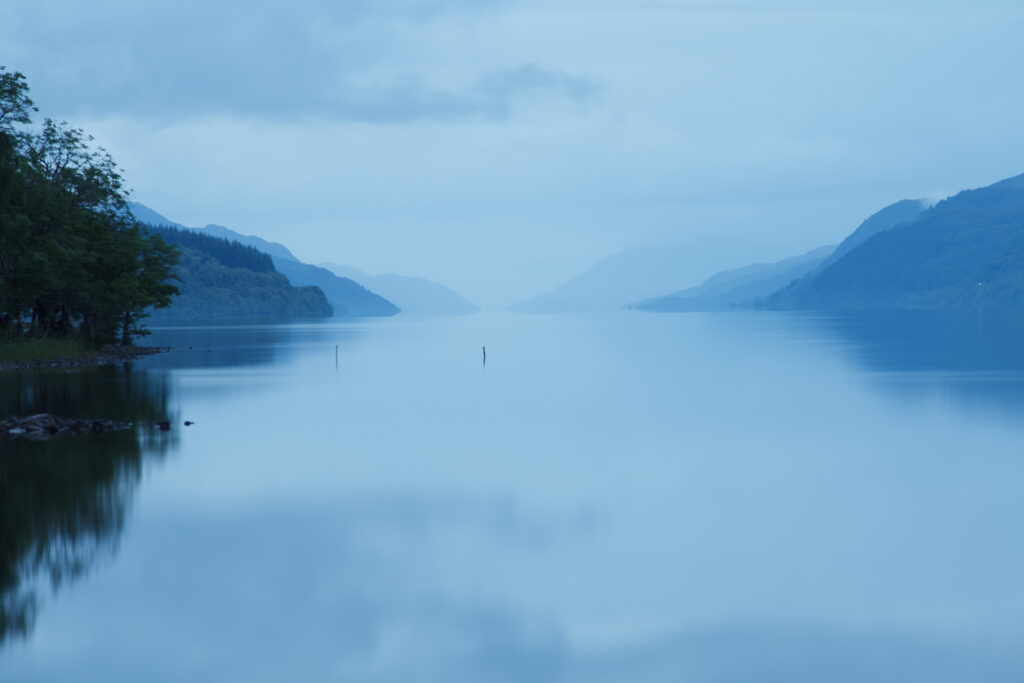 Did you know that Loch Ness contains more fresh water than all the lakes in England and Wales combined? Small wonder, then, that it's a place shrouded in Scottish history and folklore, not least the much-loved mystery of the Loch Ness Monster.
It's this history and folklore, not to mention sheer natural beauty, that makes Loch Ness an unmissable pitstop on your tour of the Scottish Highlands. Whether you grace its banks for a picnic, dare to take a swim and risk running into Nessie, explore its hidden corners as part of a private charter tour, or visit the newly refurbished The Lochness Centre, you're guaranteed a thrilling day out that your whole clan will love.
9. Take in the Royal Edinburgh Military Tattoo
Taking place each year within the majestic grounds of Edinburgh Castle, the Royal Edinburgh Military Tattoo is a rousing display of traditional music and dance, performed by military bands from all around the world. Since it first began in 1949 the Tattoo has run every weekday evening during the month of August without fail, except for summer '20 and '21 when it was cancelled due to COVID-19 restrictions.
Of course, tickets for the Tattoo are highly prized, so you may be too late to take in this year's show. However, if you're planning a summer visit to the Scottish capital, we'd highly recommend this wonderful occasion – if only for the spectacular nightly fireworks display alone!
10. Inverness Highland Games
Highland Games have been a part of the cultural landscape of the Scottish Highlands for centuries, and today, the best place to see these traditional sports in action is at the annual Inverness Highland Games – a day dedicated to historic activities like "tossing the caber", piping, and hammer throw.
For families, this is a truly memorable day out, with performances of traditional Highland music and dance. There are stalls, food and drink aplenty too, not to mention an opportunity for children to participate in their own Highland Games, including running races and long jump. The event is typically held in July each year – perfect for a summer day out during your tour of northern Scotland.
We hope this resource offers soon food for thought on how to plan your holiday itinerary for an upcoming visit to Scotland. Don't forget that Deep Sea World is a premier destination for nature lovers young and old, and the ideal place to visit should the heavens open. Learn more about planning your visit on our getting here and opening times pages.
Hoping to visit Deep Sea World during the summer holidays? Book your tickets now to guarantee a place.