Upcoming Events
Upcoming Events
Upcoming Events
Welcome to the fascinating underwater world of our beautiful oceans. Enjoy your journey through the deep blue sea and encounter creature after wonderful creature. But, guess what? That's not all. Here at Deep Sea World we always have something fishy going on.
There's something going on everyday – whether it's feeding the seals or a creepy-crawly encounter – take a look at our daily talks and feeds schedule to help plan your visit. There's so much more than just the daily adventures of our oceans, though. Here's what's coming up with our enchanting creatures:
Coming November 16th: Enter The Abyss
Our Wreckfish are all grown up and are now in their new home in the main tank.  They have taken over the darkest depths of the Abyss and are ready to greet our Visitors.
Come along and learn more about these fish often found nesting in sunken ships at the bottom of the Sea when you join our Underwater Tunnel taking you around the Europe's longest  underwater moving walkway!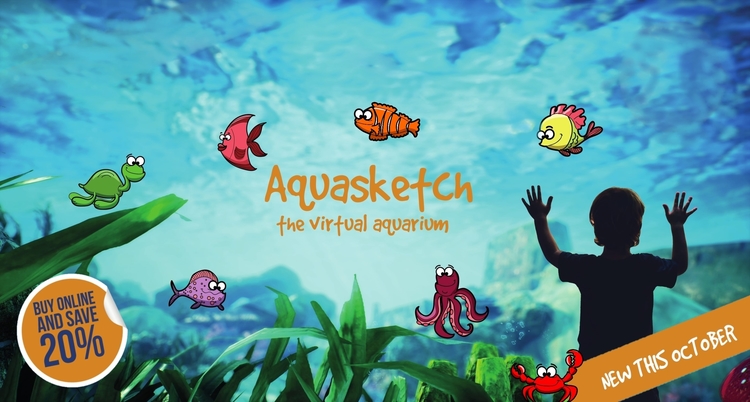 Brand New this October: Aquasketch (The Virtual Aquarium)
Deep Sea World is the visit place in the UK where you can crate your own fish and watch it come to life in side a Giant Virtual Aquarium.
You can chase the schools of fish around the 7m wide screen or give the coral beds a shake and see which creatures are hiding away.
Why not create your own fish at home by using our templates below to bring along when you visit: