Be transported from North Queensferry into the depths of the Amazon surrounded by some of the giant fish that inhabit these rivers.
The Amazon rainforest is a playground of biodiversity.  Standing as the biggest tropical rainforest in the world with a span of 5.5 million square kilometres this rainforest could fit the UK and Ireland within its mass 17 times.
There are so many living thins which call the Amazon their home.  Brave explorers can come across a range of creatures,  including 3,000 species of fish, 1,300 kinds of birds and more the 2.5 million different kinds of insects.  These animals live amongst 40,000 varieties of plants with 390 billion individual trees.
Current Water Temp
25°C
/ 77°F
Water Type
Fresh Water/ Brackish
Climate / Biome
Tropical Rainforest
In This Exhibit
8 species/ 2 tanks
Where are we?
South America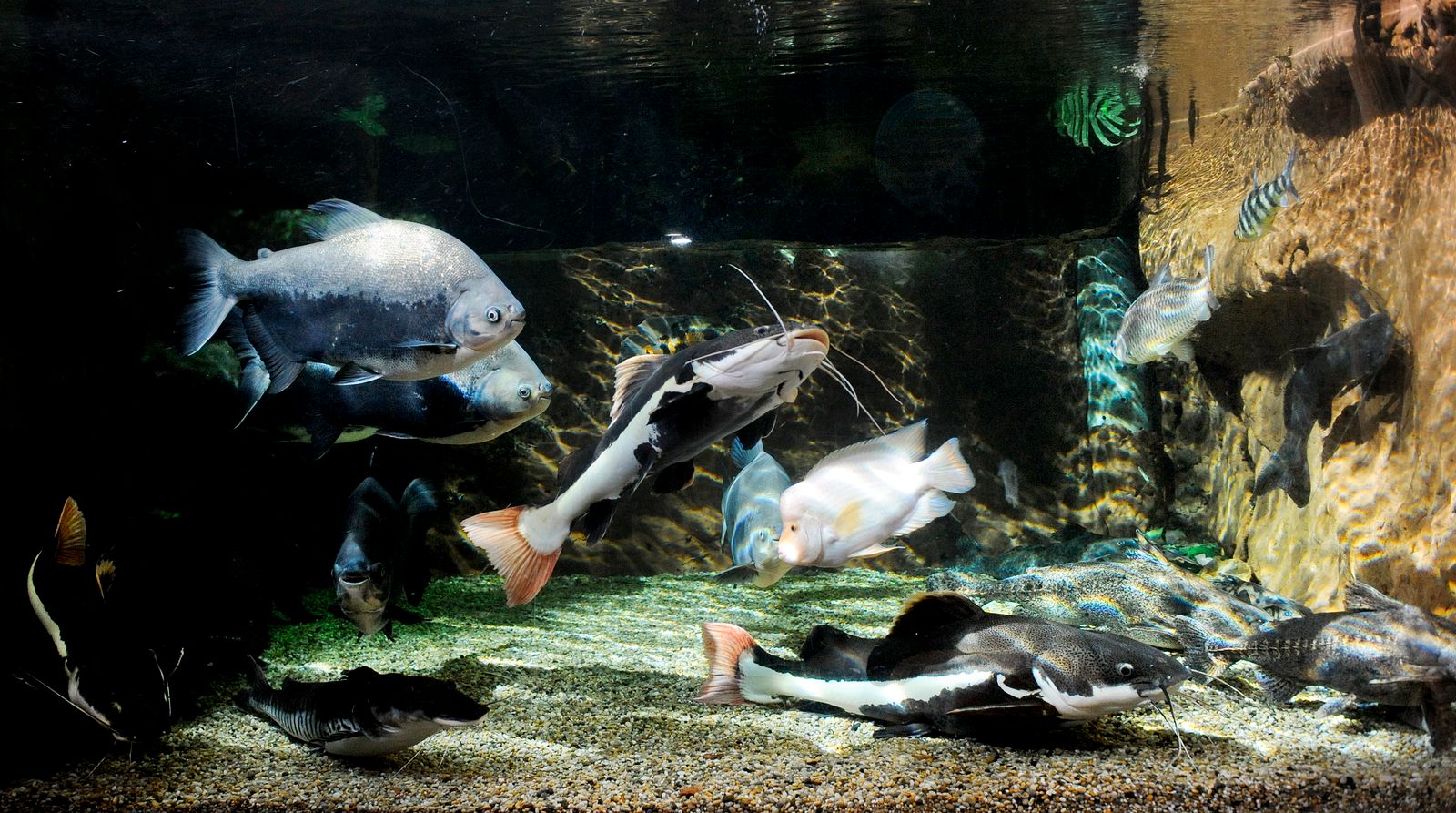 Explore the Jungle
Here at Deep Sea World you will have the rare opportunity to explore the Amazon as you walk through the exhibit you will hear buzzing insects, a frog chorus, bird calls and rumbling thunder.  As you explore you will learn more about the Amazon's importance to the world as it helps to produce 20% of the planets oxygen and the animals that live within it.