Welcome to Edinburgh, where traditional Scotch culture and heritage collide with forward-thinking culture, arts, science, and mouth-watering cuisine. The ancient Scottish capital is a must-visit destination whether you're staying for a day, a week or a weekend, with fantastic sights and tons of visitor attractions to enjoy whatever the not-so-predictable weather sends your way.
Planning a trip to Auld Reekie? Here's our insider guide on 6 of the top things to do in Edinburgh.
1. Take a dip beneath the waves at Deep Sea World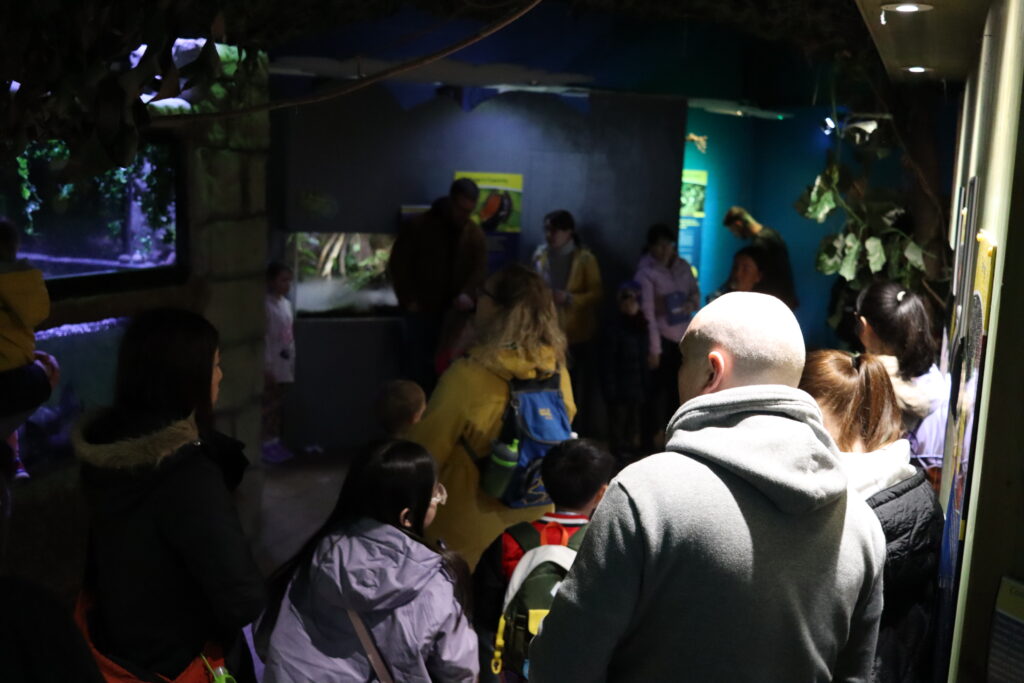 Travelling to Edinburgh with children? First on your hit list of attractions ought to be Deep Sea World, Scotland's national aquarium. With six unique exhibits to explore along with a changing roster of special events and experiences, there's always something new to discover no matter how many times you visit.
Join us for a day of marine discovery and enjoy up-close encounters with all manner of curious creatures. Deep Sea World Edinburgh is home to everything from big-bellied seahorses (Hippocampus abdominalis) to sand tiger sharks (Carcharias taurus), as well as reptiles, invertebrates, and, of course, our friendly family of seals.
2. Discover the heights of Edinburgh Castle
So long as you have a head for heights and don't mind walking up a flight of stairs or two, Edinburgh Castle is a must on your visit to Auld Reekie. Perched on Castle Rock, this historic structure not only provides jaw-dropping views over much of the city but also contains some of Scotland's most prized artefacts, including The Stone of Destiny, an ancient oblong stone thought to have been used by the first King of the Scots as early as the 4th century.
Keen to visit Edinburgh Castle? Book your tickets in advance, as this is one of the city's most popular attractions.
3. Feast your eyes on Scott Monument
Edinburgh is a very walkable city and many of its historic sites can be enjoyed on a self-guided walking tour. The perfect place to begin any sightseeing trail through Edinburgh is Scott Monument, a Gothic spire built to honour Sir Walter Scott in 1832.
If you have plenty of steps left in your legs after climbing to the summit of Edinburgh Castle, you can ascend to the top of Scott Monument, though be warned that it is a rather imposing 287-step climb. Prefer to keep your feet on the ground? The view is just as good from street level.
4. Unearth the beauty of Mary King's Close
Don't worry – not all of Edinburgh's finest historic sites involve climbing stairs. In fact, with a visit to Mary King's Close, you'll be doing the opposite, descending below street level to unearth one of the city's most unique and distinctive heritage attractions.
Situated beneath the famous Royal Mile (another must-see on your visit to Edinburgh), this historic thoroughfare shows the remnants of a once bustling market street, buried beneath the ground during the construction of the Royal Exchange in the 18th century. Sealed off for decades, Mary King's Close is now open for tours, though, do be warned, that this is reputed to be the most haunted sites in Edinburgh.
5. Unleash your inner magic at The Potter Trail
Although it may be over two decades the first Harry Potter book was penned in an Edinburgh cafe, time has done little to quell the tide of Potter fans making the pilgrimage to the author's former home. On the contrary, Potter fever has as tight a grip on Edinburgh as it ever has, with the official Potter Trail being a must for die-hard fans of Rowling's wizarding world.
If you or your little ones are mad about all things Harry Potter, this is a real must. Taking in some of Edinburgh's most beautiful sites, as well as locations linked to Rowling, it's a nice way to see the city while immersing in the non-muggle world. And best of all? The official tour is absolutely free.
6. Experience the National Museum of Scotland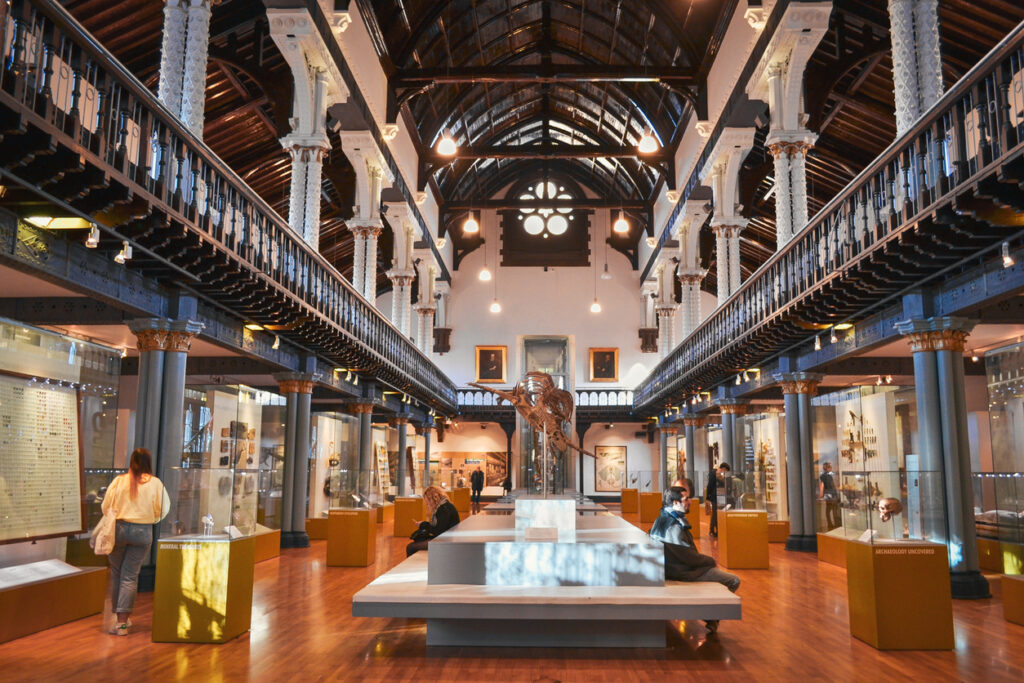 If it rains during your visit to Edinburgh (which, let's face it, it most definitely may do) don't sweat it, because you can easily while away an enriching afternoon taking in the fascinating exhibits at the National Museum of Scotland. Easily the country's most important cultural site, the museum contains objects documenting much of Scotch history, including over 20,000 artefacts spread across dozens of unique exhibition spaces.
It's not just Scottish heritage on display here, either. The National Museum is renowned for its Ancient Egyptian collection, as well as its displays of global art, science and nature. Rain or shine, this is well worth your time.
VisitScotland's Quality Assurance 5-Star Grading Scheme
If this list doesn't quite fill your itinerary, you can discover more great attractions in Scotland thanks to VisitScotland. Every site is rated using their Quality Assurance 5-Star Grading Scheme, including Deep Sea World! The above list all ranks highly on their grading system, so you can be sure that you'll have a great day out with the family.
So, there you have it, six things to do in Edinburgh over a long weekend or a very busy normal-length one. Whether you're travelling with children, friends or as a couple, we think these six attractions represent some of the best cultural highlights that the city has to offer.
Keen to add Deep Sea World to your Edinburgh travel itinerary? Book your tickets here or find out more about planning your visit.