We are working with BIAZA to make our site a better place for our native species.
We've planted an area with wildflower seeds to watch them bloom and see which species they attract!
BIAZA's Grab That Gap campaign encourages all their members to grab a small (approx. 10m2) area of unused space within their grounds, and plant it up in Spring with wildflower seeds, provided by Emorsgate Seeds.  This is part of a wider effort to improve management of our sites for native species.
We grabbed the gap with the help of North Queensferry Primary School who assisted us with the sowing of our wild flower seeds in early May.
Rewilding – Helping Wild Life
Deep Sea World has an area of land beyond the seal exhibit, alongside the lagoon toward the quarry cliff. This area because of its position is typically beyond our normal access and has already become home to many animals, including herons and breeding ducks, and a diversity of plant life. We aim to support the rewilding of the area and help the wild life that may choose to make a home here.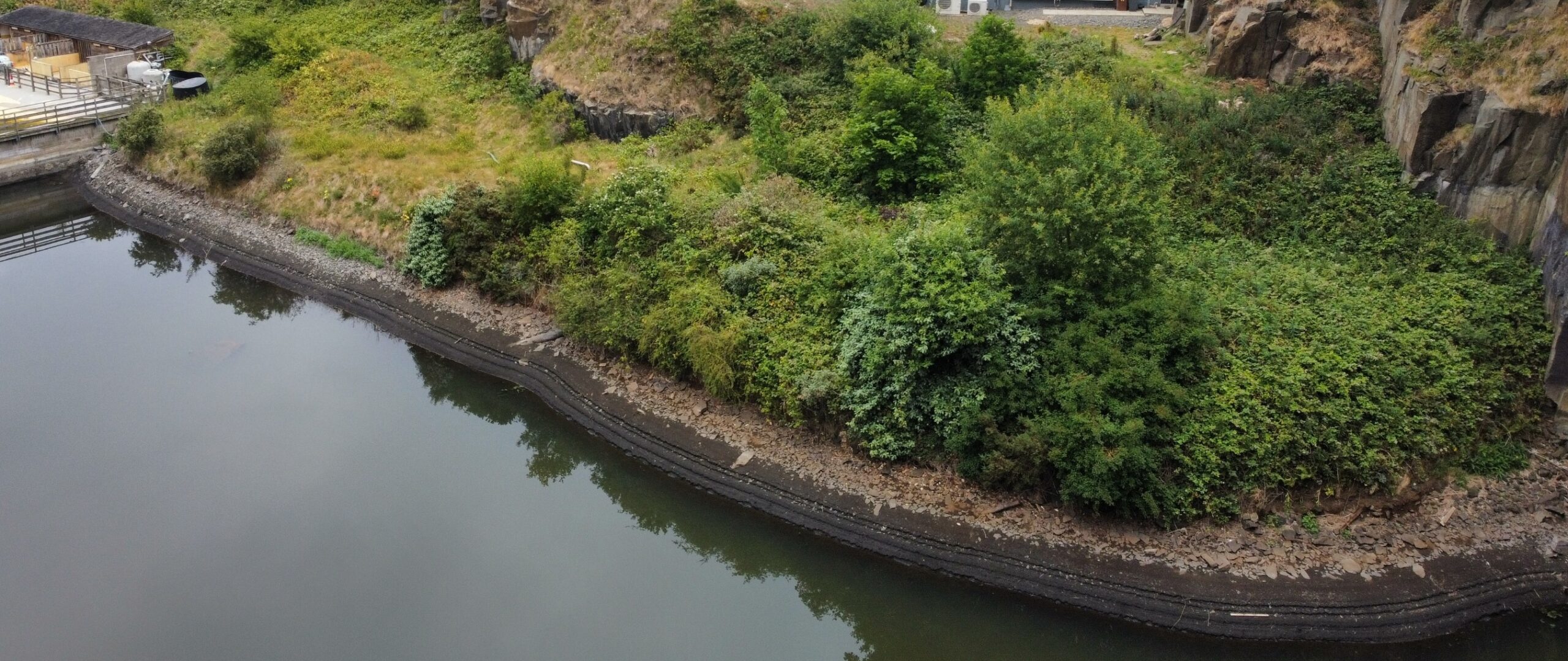 In the main we leave everything to its own devices, it is important not to be too tidy as leaf litter and rotting wood will provide food and habitat for a host of animal species, we do however control the growth of brambles.
We are constantly looking at ways we can introduce safe havens for the native species so we have built a bug hotel and bird out to allow areas for these creatures to house on sight.
There are many tactics to attract wild life and help them make a home. Take a look at the some of the suggestions on this great web page :
https://www.wildlifetrusts.org/actions
(update 30/05/2022)