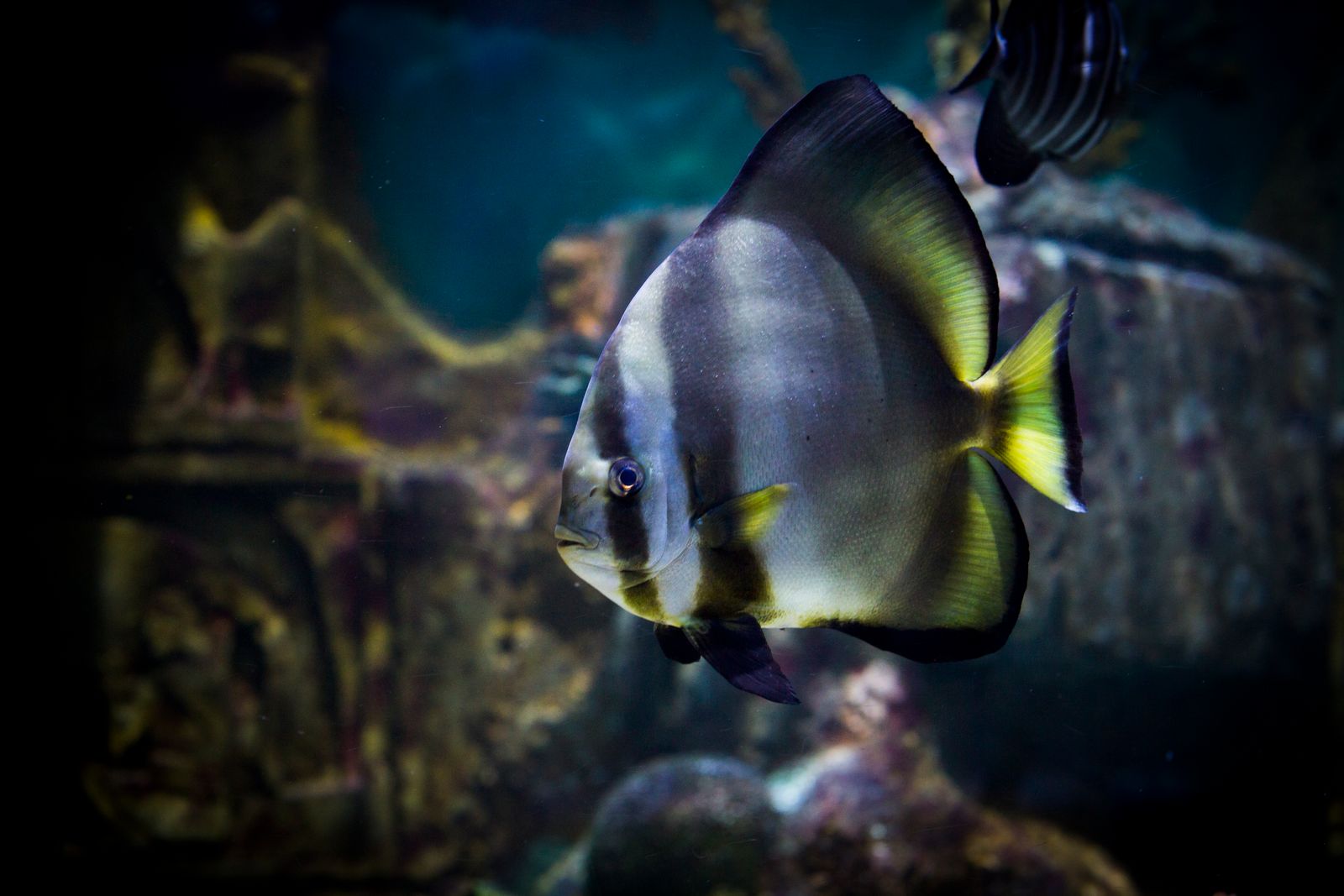 NA NA NA NA NA NA NA NA NA NA NA NA NA NA BATfish!
The orbicular batfish is found in brackish or marine waters, usually around reefs, at depths from 5 to 30 meters. Its range extends from the Red Sea and East Africa in the east to the Tuamotu Islands in French Polynesia in the west, and from southern Japan in the north to northern Australia and New Caledonia.
The juvenile orbicular batfish relies on its long fins to mimic a dead leaf by flopping onto its side and allowing the current to take it. It has a great affinity for brackish coastal environments, particularly mangroves and lagoons and can change its colour to a rusty brown to more closely resemble a leaf.. Juveniles live solitary or in small groups in mangrove swamps and inside sheltered lagoons. In adulthood, they venture into open waters over sandy areas of deep lagoons, channels and seaward reefs to a depth of at least 30 metres.
As it grows larger, it takes on a silver colouration more closely resembling the long finned batfish. Gradually its fins become shorter until it takes on the characteristic spade shape of other members of its family.
Type
Fish: Large timid reef fish
What do they eat?
Algae, Seaweed, shrimp, mussels, scallops and shrimp
Size
Max 50cm
Water Type
Salt Water/ Brackish
Where are we?
Indian Ocean, Pacific Ocean, Red Sea , and Persian Gulf