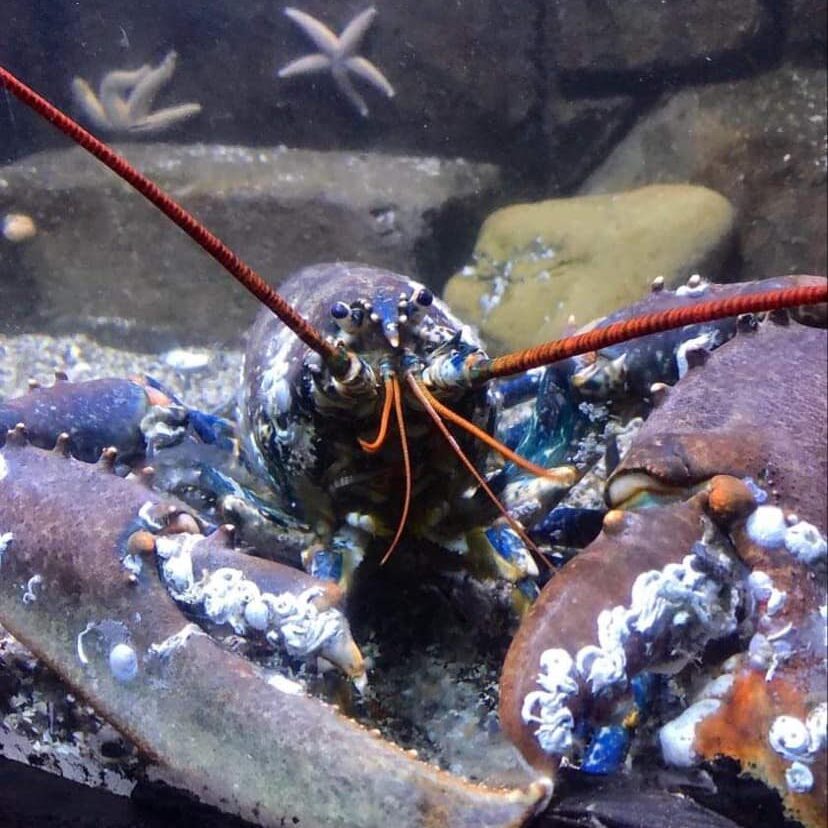 One of the latest pieces of sea conservation news comes from Karen McVeigh's Guardian article on the Marine Conservation society's new Good Fish Guide, a guide for sustainable seafood consumption (read here). The article stressed that fourteen species of seafood have joined the 'fish to avoid list including crabs and lobsters. The guide overall asks for there be more transparency in fishing practices to help replenish our oceans.
What is the Marine Conservation Society's Good Fish Guide?
The MCS Good Fish Guide (find here) is available online. It was created to help consumers of seafood to understand the impact their choices were having on the ocean. They rank edible fish on a 5-level rating system with Best Choice (Rated 1) being the most sustainably caught or responsibly farmed seafood. Fish to Avoid (Rated 5) are species with evidence that there are serious environmental concerns for fishing. They have a strict process when creating their ratings, and so they are transparent in their ratings for each fish and why. Their ratings are updated each year, which is why crabs and lobsters are now rated 5.
Why are Crabs and Lobsters 'Fish to Avoid' Now?
Many people were surprised that crabs and lobsters are now rated 5, as these are seafood stables that many of us enjoy at home or in restaurants. However, McVeigh's article makes clear that crab and lobster populations have already been suffering. In addition, fishing methods for crabs and lobsters greatly affects wildlife. A study last year by Nature Scotland (here) recorded several species had got entangled in crab and lobster traps. The rating was given because of a new concern in the west of Scotland for whales. Migrating whales are getting entangled in the ropes attached to the pots capturing crabs and lobsters.
How Can I Make Sustainable Seafood Choices?
The World Wide Fund of Nature (WWF) have some tips for making sure that you are making responsible and sustainable decisions when It comes to purchasing your seafood (read full article here). In short, they are:
Ask where your seafood comes from.
Diversify what you are eating.
Make climate friendly choices (e.g. fisheries that use eco-friendly methods).
Eat lower in the oceans food chain.
Avoid vulnerable fish (can easily do this using the MCS Good Fish Guide).
Source your seafood locally.
Alternatives and Substitutes for Crab and Lobster
When researching alternative fish to include in this blog, we compared online recommendations to the MCS Good Fish Guide. Langoustines, monkfish, king and northern prawns all had mixed ratings, with Crayfish a Rated 5 'Fish to Avoid'. King Scallops (only when farmed) and Manila Clams were the only two seafood sources that were sustainable enough to replace crab or lobster in a recipe. This exercise was a good example of how the Good Fish Guide helps us make more conscious food choices when it comes to our seafood. VeganFAQs have an amazing complete seafood and fish substitution guide (here). It has compiled homemade recipes and store-bought alternatives for our plates. It highlights one of the best alternatives for crab meat is jackfruit. For lobster meat it recommends lobster mushrooms or hearts of palm are good substitutes (it also includes a tasty recipe for a vegan lobster roll!).
The response to the recent update to the Marine Conservation Society's Good Fish Guide has been a mixed one. According to Seafood source (article here), the UK seafood industry has been 'irked' by the latest update due to many popular choices now being listed as 'Fish to Avoid'. However, here at Deep Sea World we believe that this is an important step forward in the transparency of the current management of fishing industries. We can no longer ignore the environmental impact our current eating habits cause. If we don't start to make more responsible choices, our plates will be empty, not just without our 'favourites'.
We hope you enjoyed our article. Follow us on social media or sign up to our newsletter for more informative conservation news! Check out more of our blogs here.