FAQs Shark Dives
FAQs Shark Dives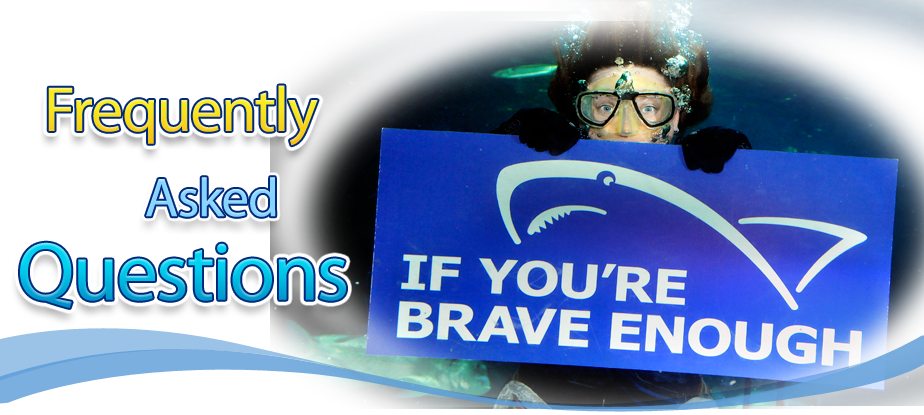 I have a dive voucher, do I need to book in advance?
Once a voucher has been purchased, you must call the aquarium on 01383 411 880 to book a dive slot.  We recommend booking at least four – six weeks in advance.
How early do I have to arrive for my booked dive slot?
We recommend that you arrive at least 10-15 minutes before your dive slot to allow the session to start on time. If you wish you may arrive earlier for a look around the aquarium prior to your dive.
What do I need to wear/bring to my dive?
At Deep Sea World we dive in dry suits and SCUBA gear.  Please bring a change of warm clothes with you on the day of your dive to wear under your dry suit.  Tracksuit bottoms, long sleeved t-shirts and warm socks are perfect. Please bring a towel if you would like to have a shower after your dive.