Meet our friendly seals, who are more than happy to give you a wave or even a wee shout when you see them. Go on – don't be shy!
Welcome to Seal Harbour! Here's where you'll find our family of resident harbour seals (Phoca vitulina), ready to make your acquaintance and showcase their remarkable intelligence.
Harbour seals may be known as "common" seals but there's nothing ordinary about these beautiful animals. Each resident of Seal Harbour has an individual personality and character, exhibiting unique behaviours that our aquarists will be all too happy to point out to you.
So, what are you waiting for? Get to know the residents of Seal Harbour a little better below…
What is Seal Harbour?
Seal Harbour is our specially built seal exhibition pool here at Deep Sea World. Three metres deep and filled with saltwater, it provides the perfect open-air habitat for our resident harbour seals, who love to frolic in the pool and laze on what we call the beach area!
Unlike our indoor exhibits, you may notice that the water in the Seal Harbour pool is green in colour. This is because it protects the seals' eyes from sun glare!
During your visit to Seal Harbour, not only will you get the chance to meet and greet our resident seals, but you'll also enjoy an unrivalled view of the iconic Forth Rail Bridge. With this kind of backdrop, our seals really are spoilt!
What animals will I find there?
That's an easy one: seals, of course!
Yes, Seal Harbour is purpose-built and dedicated to housing seals safely and comfortably. There are currently three harbour seals who live at Deep Sea World full-time, including Laura, Benji and Cody. We're sure you'll get to know and love all three of them as much as us.
Harbour seals are skilled predators, believe it or not! By storing oxygen in their muscles and blood, rather than in their lungs, they can dive for up to 30 minutes, searching for their favourite food. They eat plenty of different things, but they love small sea creatures like oily fish, squid, and molluscs the most.
Our hardworking team of aquarists look after our seals every day, making sure they're getting lots of exercise by teaching them new tricks, feeding them loads of tasty fish, and checking they're generally happy and healthy.
What is the Seal Harbour atmosphere like?
Seal Harbour has been designed from top to bottom to provide the ideal habitat for captive seals that cannot be safely returned to the wild. The large saltwater pool, coupled with the sloped entry ramp, mimics the conditions of a seal's natural coastal habitat – giving them the freedom to come and go as they please, and enjoy the fresh Scottish air.
As for visitors, you can enjoy an obstruction-free view over the entire Seal Harbour exhibit, including the full pool and beach area. We've provided a fenced walkway around one side of the Seal Harbour, giving you the chance of a close-up encounter with these highly intelligent animals. Be warned though – you could easily get splashed!
To ensure that our seals are always happy, healthy, and entertained, our specialist aquarists are always on standby to feed them or engage them in play. The highlight of this is our scheduled seal feeding events, which you can enjoy at allotted times throughout the day.
Who would enjoy Seal Harbour?
Perhaps the question should be, "who wouldn't enjoy Seal Harbour?".
That's right – we may be biased, but we can't think of anyone who wouldn't enjoy spending time with our resident seals. Laura, Benji and Cody are not only cute as a button but intelligent too, so promise to be among the many highlights of your visit to Deep Sea World.
For those interested in seals, and harbour seals in particular, we would highly recommend attending one of our seal-feeding events. Here, not only will get to see our seals at their most alert, active and engaged, but will also have the opportunity to learn more about their behaviour, temperament, and unique characters.
Accessibility
Like all exhibits at Deep Sea World, Seal Harbour is fully accessible, with paths and ramps designed to accommodate wheelchair users. Some of our ramps are, however, on the steeper side, so if you require additional help, please ask a member of our team who will be happy to help.
For more information on accessibility at Seal Harbour and elsewhere around our aquarium, please visit our full accessibility page.
Current Water Temp
8°C
/ 46.4°F
Water Type
Salt Water
Climate / Biome
Temperate Marine
In This Exhibit
1 species/ 1 tanks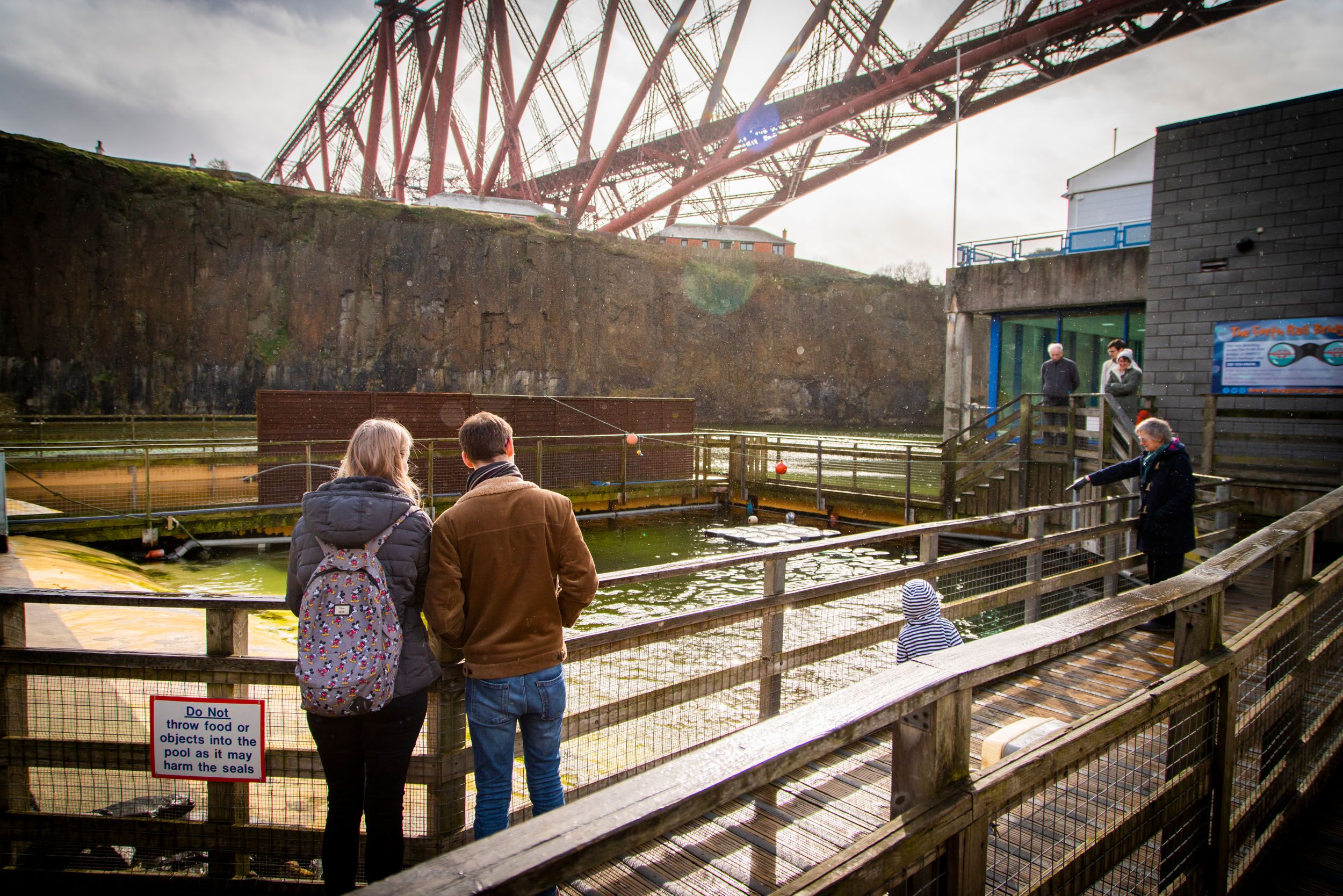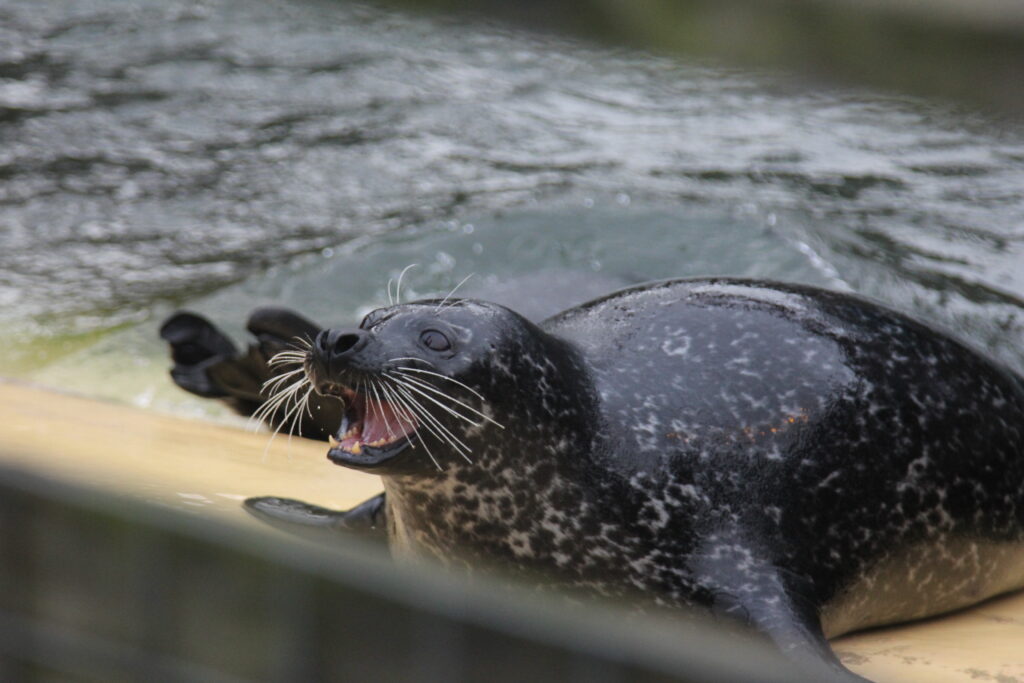 "Can you tell the difference between Laura, Benji and Cody?"