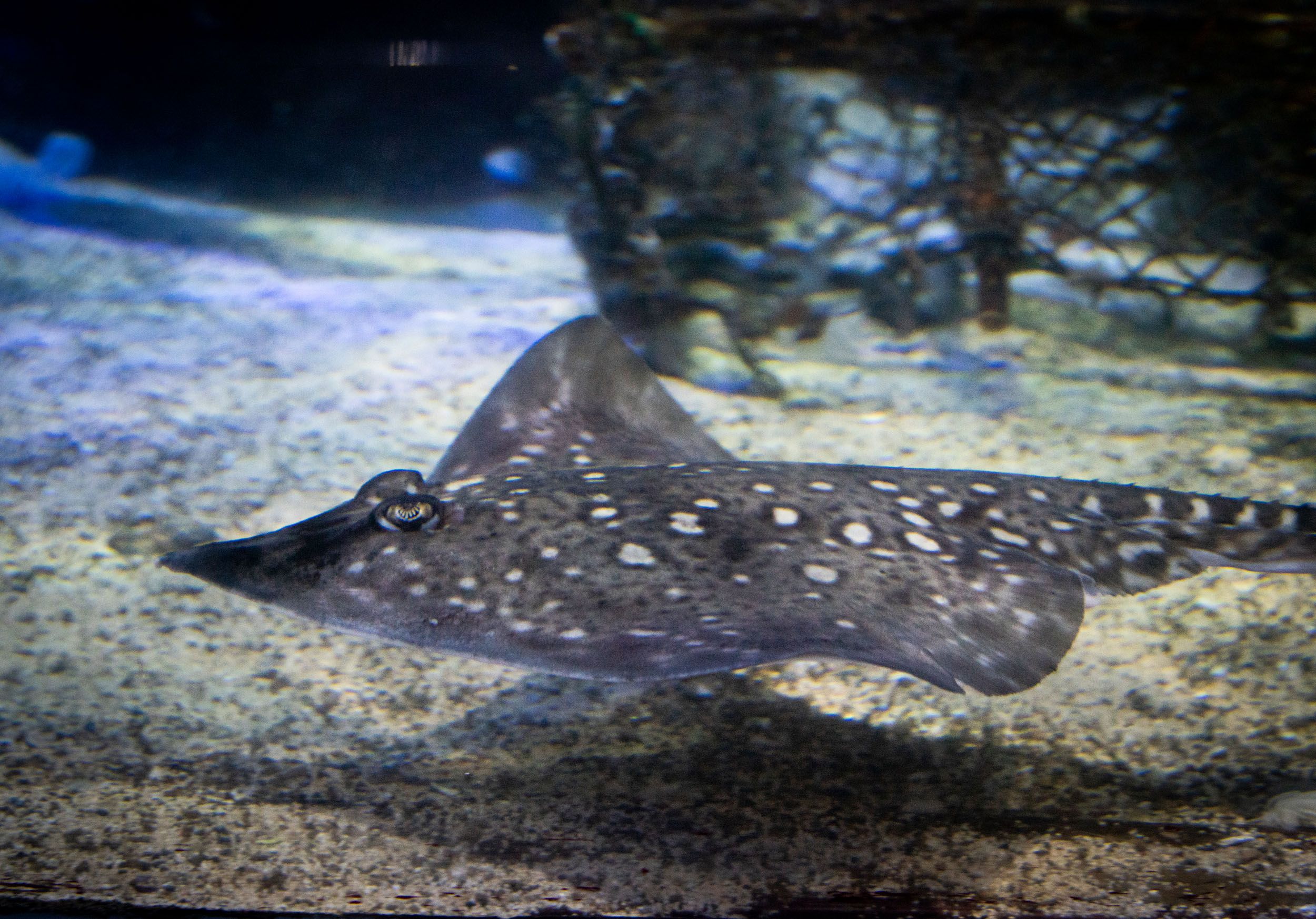 Captive breeding is an important aspect of Deep Sea World Aquarium's philosophy and an excellent indicator of the health and well-being of our stock.
Captive breeding not only helps ease the pressure on wild populations but also allows more research to be done both on their behaviour and on ways to help safeguard their long term future in the wild.
In addition to our success in breeding the critically endangered Angel Shark in 2011 we regularly collect Shark and Ray eggs from the main Deep Sea World tank with a view to hatching and rearing young and have successfully reared the following species:
Bull Huss
Golden Mantella
Lesser Spotted Catshark
Thornback Ray
All of our Eagle Rays and Common Stingrays are micro-chipped and are listed under the European Association of Zoos and Aquaria (EAZA) monitoring programmes coordinated by the Fish and Aquatic Invertebrate TAG. These monitoring programmes allow for joint research of all member aquaria which have these Shark Species amongst their collections.  We hope to breed our Eagle Rays for the first time as we have a healthy population of both males and females.
Find out more about our animals